Is ExpressionEngine right for your business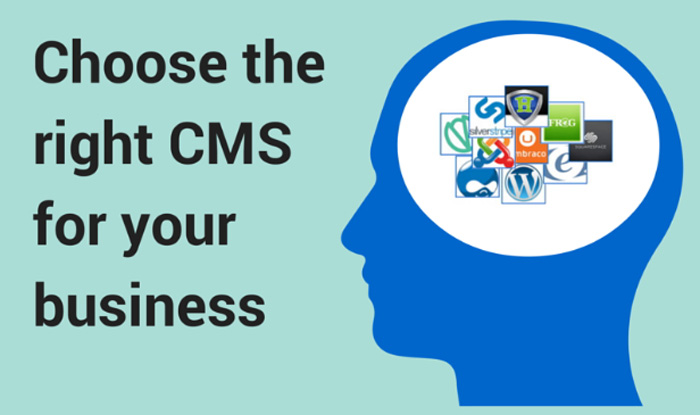 If you are an up and coming entrepreneur, then you know your business website is a virtual expression of your brand for the masses. ExpressionEngine (EE) is a CMS that took this fact to heart and made it evident with its flexible and scalable solutions. Using this open source software, you can express your brand message in almost any way you want utilizing the innumerable features EE offers. However, just like any other CMS, this one also has some features that might not prove as lucrative.
Useful Features
ExpressionEngine offers a limitless list of features but some of the important ones are:
Image management
Ability to create multiple categories
Add sticky posts
Status creation for posts
RSS and ATOM Syndication
These are self explanatory, but other features deserve a proper introduction, such as EE's
Template Engine and Commenting System – Creating a website will be easy if you depend on the template engine's innumerable tags. Besides this, you can sustain a healthy social experience for commenters by allowing new ones to join in key discussions via the commenting system.
Spam Prevention and Tracking Features – Nothing is more frustrating than going through mountains of spam! Fortunately, you can keep those at bay with EE's prevention solutions such as CAPTCHA and blacklist. This also includes features that can aid you in managing sessions, banning IPs, throttling and other tools to keep your site safe. You can also use EE's track referrers to check what your users are searching for.
Data Caching and List Management – To keep your website running at top speeds, you can use EE's tagging and query caching features. Mailing lists can also be managed with batch processing and scalable email options while with Member Management, users can create a sustainable online community via member activation, subscription management, communication features and much more.
As you can see, ExpressionEngine has a lot going on for it when it comes to scalable features, but will they give you the flexibility your website needs? Even though users have the power to create sites quickly through templates, publish blogs and access a number of tools to streamline the creation process, will these prove useful for websites that are still growing?
The good news is yes, with aid from an almost endless number of features and add-ons, the content management system can ensure your website remains on track with your expanding business requirements. With a user friendly interface, managing the software will be easy for a newly established development team as well.
On the other hand, ExpressionEngine may not be suitable for small scale websites or if you don't have experienced developers on your side. The massive amounts of flexibility it offers can backfire for those who are used to managing simple websites. Complex sites that have a solid tech team behind their management can remain in sync with increasing business requirements and help big businesses keep abreast of their competitors at the same time.
Read more here on ExpressionEngine
Save