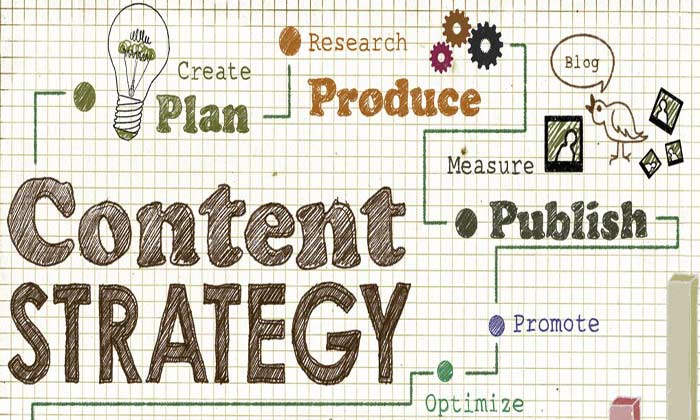 You may have heard the phrase 'Google loves content', and to a degree it is true. When Google sends its spiders out into the online web, one of the most important elements on a website that they crawl is its content. For SEO purposes we obviously want to have content on our websites but there is more to it than just posting up random articles and blog posts.
To ensure that what you create serves a greater purpose than just being a 'good read', you need first to decide on a content strategy. Such a strategy will allow you to create a vision for your content which will cover its journey from creation, purpose, format, and management. In this article, we will take you through some of the key considerations when deciding on your content strategy.
Determine Your Vision
Business Advice suggests before you so much as type out the first article title, you need to decide on what the overriding vision is for your business and website, so that your content can contribute to it.  This part of the strategy should consider some of the longer-term goals you have, such as building an instantly recognisable brand or primarily selling products on an e-commerce site. These are just two of many possible goals.
Once you have determined the vision or goals, you are more able to plan your content's direction of travel as it were. In other words, you'll know why it's being created, and what its purpose should be.
Who Are Your Audience?
If you were to start playing country and western music to a crowd of heavy metal fans, you are not likely to achieve much, other than emptying the arena you were playing in. The same applies to content online. it needs to match what your audience is looking for, and the only way to do that is to define what your audience is beforehand.