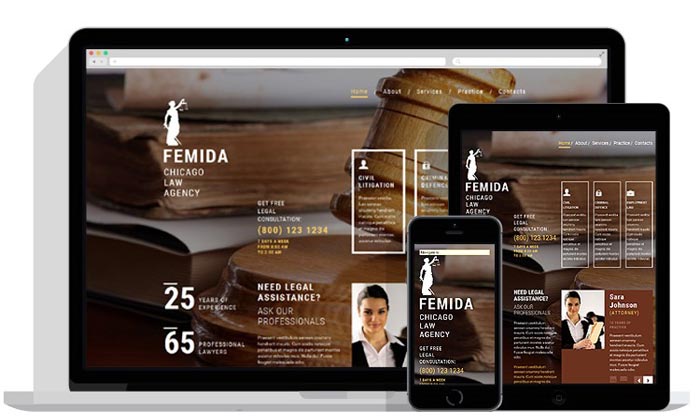 Responsive websites. What are they? Do I already have one? Do I need one? Trying to build a strong online presence can be very difficult if you don't have a technical background. Lawyers and law firms trying to get an edge on their competitors ask themselves questions like this everyday. Let's try and answer a few of them.
As lawyers, your website is the most important component of your online presence. If it isn't well designed, your image can be harmed. After all, a company who can't put a bit of time and effort into building an attractive website isn't one who people are going to want to work with.
This Is One Of The Reasons Why Responsive Design Is Essential
The modern world is dominated by mobile devices. The percentage of internet searches on mobile devices recently rose above the percentage of searches performed on computers and laptops. This alone should be enough to make you see how important a responsive, mobile optimised website it.
Basically, if your firm's website doesn't look good on a person's device (be it a phone, a tablet or a computer), they won't hang around to see what you've got to offer. You need to make sure that your site is attractive on all devices. Responsive design lets you do this.
How Does Responsive Design Work?
To put it simply, a responsive website is built to adapt to different device sizes. Different elements will be positioned and sized according to the type of device and the screen size, making sure that they always appear attractive and easy to read.